FAQ:
Q: Do I need an appraisal when selling my jewelry?
A: No, you don't, however, if you do have one we encourage you to use our upload button on this page or email, fax or bring it with you on your visit to our office. It can help us to give you the best offer for your jewelry.
Q: Do I need to know the exact history of the piece I'd like to sell?
A: No but if you do have anything that helps us identify and authenticate it, like a receipt from Tiffany's or an Estate description, we'd love to see it. Please know that you don't need anything like this in order to sell and get a fair price.
Q: How do I go about describing my jewelry? I don't know how?
A: Go to the contact section on this page and you will find a description box to help you describe your item(s). If you get stuck or have any questions, feel free to call us at (888)785-3030
Q: Is there anything I should bring, besides the jewelry?
A: Yes. If you have any original packaging that came with the item at the time of purchase or inheritance, it can actually enhance the value of your jewelry. The value is based on the condition of the jewelry as well as it's box, pouch, and/or paperwork.
Q: Can I find the real value of my item at a online auction?
A: You can find out what someone else is trying to sell a similar item for, however, there are many factors that go into arriving at a fair price. We are well versed in what to look for and will offer you an optimal price without all the work. Remember, you always have the right of refusal so it pays to come in and have us help you.
Here at Conrad Jewelry we want to help you so don't hesitate to call and schedule an appointment for a free evaluation, done with great discretion at your convenience. We look forward to the opportunity to talk to you about your jewelry.
Helpful / Interesting Information for Sellers
In the USA all gold jewelry is marked with its karat weight, designated by 24k, 22k, 18k, 14k, etc… In Europe, jewelry is marked by a number which is the percentage of gold in the alloy, for example 18k is marked "750" to designate the 75% of gold in the alloy. When pure Gold is alloyed with other metals, such as copper or nickel, the Gold percentage decreases.
24 karat Gold equals 100% pure Gold Too soft for jewelry
22 karat Gold equals 91.7% Gold Popular in certain parts of the world such as India
18k Gold equals 75% Gold Good balance of strength and value
14 karat Gold equals 58.3% Gold Good balance of durability and value.
10 karat Gold equals 41.7% Gold Lowest Gold content that can be legally marked as Gold in the United States.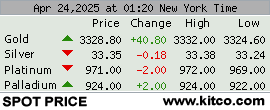 Diamond Colors
Colorless

D E F

Near Colorless

G H I J

Faint Color

K L M

Very Light Color

N O P Q R

Obvious Color

S T U V W X Y Z
Diamond Grading
FI

Flawless

IF

Internally Flawless (minor surface blemishes)

VVS1 – VVS2

Very, Very Small Inclusions

VS1-VS2

Very Small Inclusions

SI1-SI2

Small Inclusions

I1-I2-I3

Imperfect (visible inclusions)
Diamond Shapes
| | |
| --- | --- |
| | Round |
| | Princes |
| | Cushion |
| | Marquise |
| | Heart |
| | Pear |
| | Oval |
| | Emerald |
| | Radiant |
When it comes to properly selling valuable possessions, the first thing that everyone needs to do is to figure out what the market value is. Doing this for precious stones and metals can be exceptionally difficult, especially if you don't have immediate access to the necessary tools. In fact, a large part of a skilled jeweler's work is to coordinate with clients in need of a professional. No other question is more asked in this industry than "Can you help me sell my diamond?"
At Conrad Jewelry, we partner with a wide network of trusted brokers and buyers as well as jewelry manufacturers who have been in the jewelry industry for years. This allows us to offer our clients the best possible prices for their diamonds.
It's important to set your expectations before selling your diamonds or other jewels, and the best way to do this is to carefully understand what makes a diamond worth buying. To help, we've put together a very simple and efficient online diamond, fine jewelry or gold evaluation form that allows our team to compare the quality to current market prices.
By filling out the form below, we can get in touch with you and provide you with a rough estimate, all from the comfort of your home.
Diamond Grading and You
While most of our clients still retain the certification provided by the original jeweler they received their diamonds from, some might not have the paperwork available due to a variety of reasons. For these clients, looking into the 4 C's of diamond grading can give you a more accurate idea of your diamond's worth.